GUIDE ONLINE CITY TRIP AMSTERDAM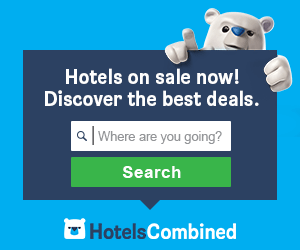 Budhaze's Blog & #coffeeshopamsterdam.net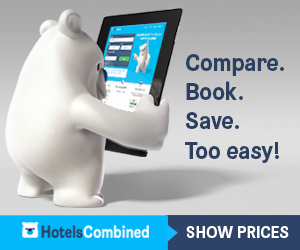 #@HotelCoffeeshop
GUIDE ONLINE CITY TRIP AMSTERDAM  is a FREE guide INDEPENDENT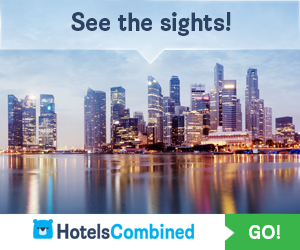 Amsterdam, City Of Canals, City of Museums, Venice of the North, Sin City is one of the most dynamic, entertaining and cosmopolitan cities in the world. 
Remenber, it's a city that doesn't sleep,
No matter what time of day it is and you should always find something to keep you entertained, bemused and amused.
 Support Amsterdam, enjoy! Sweet Smoke! 
Hotel De Koopermoolen Amsterdam
Hotel De Mallemoolen Amsterdam
Hotel Internationaal Amsterdam
Amsterdam est la premiere et derniere capitale d'Europe ou vous pouvez fumer votre joint en toute tranquillité avec en plus la certitude de la qualité.


L'architecture de la ville invite à la flânerie et au shopping.

hotel hostel apartment bed and breakfast houseboat amsterdam

Amsterdam ne dort jamais

Bubba Kush

pour offrir le maximum

‪#‎MoonRocks‬ ‪#‎NoonRocks‬ ‪#‎AngelBalls‬ ‪#‎Haze4Breakfast‬ ‪#‎1ehulp‬ #1ehulp ‪#‎Amsterdam‬ ‪#‎StonersParadise‬ ‪#‎BestInTown
‬#‎Coffeeshopamsterdam.net

de choix pour tous les plaisirs de la Terre… 
Nepalese TempleBalls 🔥🔥🔥 #Hash #HashPorn #BlackHash #OldSchool #Resin #DrySift #FlavorBomb #HighQuality #HighGrade #Haze4Breakfast #1eHulp #Coffeeshopamsterdam.net
YOU MUST BE ADULT (+ 18) TO ENTER or 21 years according to the law of your country. + IDENTITY CARD REQUIRED  
Passports are valid 

NO WEEDPASS 

OPEN FOR ALL ADULTS CONSUMER.
THE INFORMATION FOUND HERE DOES NOT CONSTITUTE AN INCENTIVE FOR THE USE OF CANNABIS. BE RESPECTFUL AND ADULTS. AVOID MIXING ALCOHOL + CANNABIS + MUSHROOM.

Tous les coffeeshops presentés sur ce site web sont ouverts à tout le monde sans discrimination.
NO WEEDPASS.
OUVERT POUR TOUS LES CONSOMMATEURS MAJEURS.
LES INFORMATIONS TROUVEES ICI NE CONSTITUENT PAS UNE INCITATION A L'USAGE DU CANNABIS. SOYEZ RESPECTUEUX ET ADULTES.
EVITEZ DE MELANGER ALCOOL + CHAMPIGNONS + CANNABIS. 

MOONROCK AMSTERDAM


Alle Coffeeshops auf dieser Website sind für alle offen, ohne Diskriminierung.
NO WEEDPASS.
OPEN für alle Erwachsenen CONSUMER.
THE Informationen finden Sie hier STELLT KEIN Anreiz für die Verwendung von Cannabis. Sei respektvoll und Erwachsene. Vermeiden Sie das Mischen ALKOHOL + CANNABIS + Pilz.

Alle op deze website coffeeshops zijn open voor iedereen zonder onderscheid.
NO WEEDPASS.
OPEN VOOR ALLE VOLWASSENEN CONSUMENT.
DE GEVONDEN HIER gegevens vormen geen stimulans voor cannabisgebruik. Wees respectvol en volwassenen. Meng geen ALCOHOL + CANNABIS + paddestoel.

このウェブサイト上に表示されるすべてのコーヒーショップは、差別なくすべての人に開放されています。
NO WEEDPASSません。
すべての大人の消費者のためのオープン。
ここに情報は、大麻使用のインセンティブを構成するものではありません。敬意と大人BE。アルコール+大麻+キノコの混在を回避してください。

moroccanhash 2017

Alla coffeeshops som visas på denna webbplats är öppna för alla utan diskriminering.
INGEN WEEDPASS.
ÖPPET FÖR ALLA VUXNA KONSUMENT.
Informationen som finns HÄR UTGÖR INTE ett incitament för användning av cannabis. Vara respektfull och vuxna. Undvik att blanda alkohol + CANNABIS + champinjon.

moonrocks 1e hulp amsterdam 2017

Alle coffeeshops vises på dette nettstedet er åpne for alle uten diskriminering.
NO WEEDPASS.
ÅPEN FOR ALLE VOKSNE FORBRUKER.
Informasjonen du finner her UTGJØR IKKE et insitament for bruk av cannabis. Ha respekt og voksne. Unngå å blande alkohol + CANNABIS + sopp.

Svi coffeeshops prikazane na ovim stranicama su otvoreni za sve, bez diskriminacije.
NE WEEDPASS.
Otvorena za sve odrasle potrošača.
INFORMACIJE naći ovdje ne predstavlja poticaj za uporabu kanabisa. Biti uljudan i odrasle. Bi se izbjeglo miješanje ALKOHOL + kanabisa + gljiva.

Tutti i coffeeshops a questo sito non sono aperti a tutti, senza discriminazioni.
NO WEEDPASS.
APERTO PER TUTTI I CONSUMATORI MAGGIORE.
Le informazioni trovate qui NON costituire un incentivo per l'uso di cannabis. Siate rispettosi e adulti.
Evitare di mescolare ALCOL CANNABIS + + FUNGHI.
Alla coffeeshops på den här webbplatsen är öppna för alla utan diskriminering.
INGEN WEEDPASS.
ÖPPET FÖR ALLA storkonsument.
Informationen som finns HÄR UTGÖR INTE ett incitament för användning av cannabis. Vara respektfull och vuxna.
Undvik att blanda ALKOHOL CANNABIS + + svamp.

Wszystkie kawiarniach na tej stronie internetowej są otwarte dla wszystkich, bez dyskryminacji.
NO WEEDPASS.
Otwarty dla wszystkich głównym konsumentem.
INFORMACJE TUTAJ NIE stanowić zachętę do stosowania marihuany. Szanowanie i dorosłych.
Należy unikać mieszania alkoholu Cannabis + + grzyby.


Todos los coffeeshops en este sitio Web están abiertos a todos sin discriminación.
NO WEEDPASS.
ABIERTO PARA TODOS LOS CONSUMIDORES MAYOR.
La información encontrada AQUÍ NO CONSTITUYE UN INCENTIVO PARA EL USO DE CANNABIS. SER RESPETUOSO Y ADULTOS.
EVITE mezclar alcohol CANNABIS + + SETAS.

Все кофешопы на данном веб-сайте, являются открытыми для всех без дискриминации.
НЕТ WEEDPASS.
ОТКРЫТЫ ДЛЯ ВСЕХ основных потребительских.
Информация найдена здесь НЕ ЯВЛЯЕТСЯ стимулом для употребления каннабиса. Будьте почтительны и взрослых.
ИЗБЕЖАТЬ смешивания спирта КОНОПЛИ + + грибы.

本网站上的所有咖啡店向所有人开放,不受歧视。
NO WEEDPASS。
OPEN FOR ALL主要消费者。
发现这里的信息并不构成激励大麻的使用。尊重和成人。
避免混合酒精大麻+蘑菇。

Booking Dutch Hotels 

Coffeeshopamsterdam.net
R.I.P FRANCO LOJA