No Weedpass in Amsterdam
This slideshow requires JavaScript.
NO Wietpass in Amsterdam
BEST COFFEESHOPS HAARLEM ZANDVOORT
NO WEEDPASS IN AMSTERDAM
update 16/01/2017
Closing 15 Amsterdam coffee shops for the time being
The coffee shops are within 250 meters of a school, but may stay open anyway.
The municipality of Amsterdam suspend the closure of fifteen coffee shops.
The on coffee shops are so close to schools, that they do not conform to the applicable distance criterion of 250 meters in Amsterdam.
Nevertheless, they should remain open, writes Mayor Van der Laan Friday to the City Council.
He wants a judgment of the Supreme Court to wait on the weed pass, which is expected in the spring of 2016.
Amsterdam has in January 2014 decided that coffee shops are within 250 meters of a school period until six o'clock in the evening might be open, to bring students into contact with no soft drugs.
Furthermore, the municipality wanted the 27 coffee shops where it was "gradually close".
First went eight coffee shops to close "in sight" of a school layers. Then the coffee shops that were within 150 meters walking distance of a school.
There are now fifteen coffee shops which are located within a walking distance of 250 meters from a school.
'Weed pass unworkable'
The distance criterion was introduced at Amsterdam, as in Rotterdam and The Hague, as a 'trade-off' for the so-called resident criterion.
That came from the then Minister Opstelten (Security and Justice, VVD) and meant that only residents of a municipality could get a pass which they were allowed to purchase soft drugs.
For Amsterdam, with millions of tourists that (also) come to the soft drugs and coffee shops, it was an unworkable criterion.
Mayor Van der Laan has been negotiating with the Ministry related to the distance criterion.
Fears rise of street dealers
In recent months much discussion about consequences of the closure of coffee shops.
The remaining coffee shops had an influx of customers that they can hardly cope. The fractions of D66 and GroenLinks warned of the rise of street dealers and hang-smokers for the coffeeshops.
In an interview with this newspaper, conducted before van der Laan announced his decision, lat D66 leader Jan Paternotte is critical of the policies of the mayor: "
When I look at the CCTV, the closure of coffee shops to close a school are, to how he prepares for weed control, then I think the mayor very closely with VVD ministers Opstelten and Van der Steur. He is docile to me there. "
"Residents are mad of smoking tourists'
D66 this morning sent out a press release under the title "Through D66 and GroenLinks closure of coffee shops for the time being."
Paternotte says this:
"People get their hashish and marijuana now wishes at the coffee shop, then waiting for a spot in the crowded coffee shops.
Amsterdammers can perhaps still smoke it at home, but tourists do on the street. Residents are mad. "
Mayor Van der Laan refers in his letter to a monitor showing the remaining coffee shops have indeed gotten a lot busier, but that the disturbance in the street has not increased noticeably.
Van der Laan observes that "Amsterdam after all the measures already taken at this point still has 174 coffee shops.
Compared to The Hague, Rotterdam and Utrecht which house 85 more coffeeshops together total, Amsterdam retains a rich and dense coffee shop system. "
http://www.nrc.nl/nieuws/2015/10/30/sluiting-15-amsterdamse-coffeeshops-voorlopig-van-de-baan
CLOSED COFFEESHOPS IN AMSTERDAM
Coffeeshop closed on January 1, 2015, update 2017 january
www.parool.nl/opinie/-amsterdam-verliest-opnieuw-een-bastion-van-vrijheid~a4442876/
Anyday / Korte Kolksteeg
Biba / Hazenstraat
The Energy Shop / Spuistraat
Coffeeshops closed on January 2016 or 2017 
Some are still open, but others have changed their name or address
El Guapo / Nieuwe Nieuwstraat
Graal / Albert Cuypstraat
High Time / Jan van Galenstraat
Kroon Twee / Oudebrugsteeg
Kroon Drie / Rietwijkerstraat
Little Coffeeshop / Vijzelgracht
Lucifera / Frederik Hendrikstraat
Mediterranee / Spuistraat
Mellow Yellow / Vijzelgracht
Resin / Hekelveld
Space Mountain / Dusartstraat
Today / Dusartstraat
Utopia / Nieuwezijds Voorburgwal
El Yamama / closed 2014
Gouden Boon /closed since 2014
Pick up the Pieces / closed 2015
The Power / closed since 1 July 2014
Ocean / closed since 1 July 2014
Rastababy / closed since 2012
Freeworld / closed since 1 april 2015
Bulldog Lounge / closed Janury 2015
Anyday / closed down 1 january 2015
The Doors Palace / closed 2014
The Store ( ex Doors Palace ) / Singel 14
Green House Effect / moved to Nieuwmarkt 14
Baba / Barentszstraat 130
Ben / closed 1.7.2014
Blues Brothers / closed
Funny People / closed 2013 (a SMOKER café now)
Twilight Zone / closed 1.1.2014
Coffeeshop 36 / closed since fall 2013
Speak Easy / closed since 1.1.2014
Highway / closed 1.1.2014,
Freeland / closed since 2013
Speak Easy / closed since 1.1.2014
Het Oerwoud / closed december 2014
High Time / closed April 2015
Coffeeshop Baba / closed September 2015
Gouden Boon / closed since 2014
Pick up the Pieces / closed 2015
Free A'dam / closed since 2011
Magic / closed since 1 July 2014
Stone's Corner / moved in 2015 to south Amsterdam
Hillstreet Blues / closed since fall 2013 (a café now)
Coffeeshop Sheeba has gone, ( on Facebook 2014)
Betty Boop Coffeeshop is pleased to announce that starting from August 1st 2014 you will find the same quality, prices and service as provided in the old location.
You are Welcome at Betty Too Reguliersdwarsstraat 29
Service and prices are the same
Hunter's have bought Het Filiaal and Bros coffeeshops, both in the Noord, and they're now stocking the Hunter's menu 
The weedpass has never been applied and ever will be in Amsterdam.
After a year of meetings between the Mayor of Amsterdam Eberhard van der Laan and Ivo Opstelten, Minister of Security and Justice, Amsterdam was exempted from this requirement. Therefore its coffeeshops can continue to accommodate tourists.
In exchange, van der Laan has promised that crime and nuisance associated with coffee shops will be treated firmly, and that the city will continue to address drug use in young children – partly by observing national directive distance from the federal government.
Because of uncertainty about the central government policies and their effect in Amsterdam, home to a third of all coffeeshops in the Netherlands, this date has been changed, the first in January 1, 2013, no later than January 1, 2014.
In order to possibly avoid the nuisance caused by the closure of a relatively large number of coffeeshops at the same time, the city has chosen to phase them with the latest shops closed January 1, 2016.
As part of the project of the Coalition in 1012 – designed to clean the city center of Amsterdam – 9 coffeeshop should be closed this year (2014) but may remain open as a restaurant or bar.
For coffeeshops located within 250 meters of a school, there will be three phases, during each of which a number of them will lose their tax tolerance.
There will be an evaluation of the second phase to measure the consequences of the closure of these coffeeshops, and the reduction of working hours, already in force this year 2014.
Phase 1
From 1 July 2014 Tolerance Declaration 10 coffeeshops expire,
Phase 2
From 1 January 2015 the 4 coffeeshops tolerance Declaration situated within 150 meters walk near schools expire.
Phase 3
The Declaration of tolerance of the 17 coffeeshops other, all in 150 to 250 meters of schools, will expire.
Coffeeshop closed on July 1, 2014
Ben Kolksteeg
Betty Boop / Nieuwezijds Kolk (merged with Betty Too which is open, so even team management)
Gouden Boon / Da Costastraat
Grasshopper Nieuwezijds Voorburgwal 59 ( Closed June 2014 ) + Grasshopper Oudebrugsteeg 16 ( closed January 2014 )
Homegrown Fantasy / Nieuwezijds Voorburgwal (closed on 01.07.2014)
Kade / Stadionkade
Magic / Herengracht
Ocean / Dusartstraat
The Power / Wibautstraat
Wauw Shop / Spaarndammerdijk
UPDATE 2015 OCTOBER 2
Council sets policy despite outcomes research
All the coffee shops in schools close
AMSTERDAM 
The closure of coffee shops around schools does not provide for reduced soft drug use among young people. Still going Mayor Van der Laan the last 15 coffee shops nearby educational institutions, close.
As of January 1, it is done with the remaining weed stores situated within a radius of 250 meters around schools (the distance criterion). In 2008 it was agreed that this was the minimum distance between an educational institution and a coffee shop, to reduce soft drug use among young people. Initially, it would go to 44 coffee shops in Amsterdam, which after recalculations was adjusted to 26 marijuana shops.
The ban was introduced in phases. First of all coffee shops were commissioned in January 2014 to close its doors during the day as long as the schools were open. Halfway through that year, the first closures were implemented; it involved eight coffee shops which were in the direct sight of a schoolyard. This year a new group of entrepreneurs weed had to step down because they were located within 150 meters of a school.
But the distance criterion does not seem to work, we can read in a report by research firm Intraval. "The interviews with the representatives of the schools shows that not any of them have the idea that the proximity of coffee shops in their school students impels to use cannabis," the researchers conclude the consequences of coffeeshops at the request of Van der Laan have been mapped.
Ten local policemen interviewed confirm this in the report. "Since limiting the opening of coffee shops has not changed it. Two representatives noted that the coffee shop owners are just keen to ensure that there are no minors in the coffee, because of the risk of losing their tolerance statement. One school is working with the coffee shop owner to prevent this. "
Moreover, the soft drug use declining among young people since 2001, was introduced so far for the distance criterion.
Remarkably enough, it appears from the report that most residents both before and after closing the coffee shops are very satisfied with living in the neighborhood and did not feel unsafe going to be. The closure of coffee shops in the city appears to have hardly affect the inconvenience. At the top of that list is because noise from regular clubbers.
Van der Laan, who is a very critical majority in the city council in his neck panting, says no other than to be able to proceed with the closure. "I want and therefore can not help but keep my appointment with the minister. There is no extra inconvenience and there is no public disorder identified by closing the coffee shops. "
For the 15 coffeeshops, the curtain falls on January 1, 2016. The City Council will discuss the plan later this month.

Le weedpass n'a jamais été appliqué et ne le sera jamais à Amsterdam.
Après une année de réunions entre le maire d'Amsterdam Eberhard van der Laan et Ivo Opstelten, ministre de la Sécurité et de la Justice, Amsterdam a été dispensé de cette obligation. Par conséquent ses coffeeshops peuvent continuer à accueillir les touristes.
En échange, van der Laan a promis que la criminalité et les nuisances associées aux coffee shops seront traitées fermement, et que la ville continuera d'aborder la consommation de drogues chez les jeunes mineurs – en partie en observant directive distance nationale du gouvernement fédéral.
En raison de l'incertitude concernant les politiques du gouvernement central et leur effet à Amsterdam, qui abrite un tiers de tous les coffeeshops aux Pays-Bas, cette date a été changé , la première au 1 Janvier 2013, au plus tard le 1er Janvier 2017
Afin d'éviter éventuellement la nuisance causée par la fermeture d'un nombre relativement important de coffeeshops dans le même temps, la ville a choisi de les éliminer progressivement les dernières boutiques 1 Janvier 2016, au plus tard le 1 Janvier 2017
Pour les coffeeshops situés à moins de 250 mètres d'une école, il y aura trois phases, durant chacune desquelles un certain nombre d'entre eux perdront leurs déclarations de tolérance.
Il y aura une évaluation après la deuxième phase afin de mesurer les conséquences de la fermeture de ces coffeeshops, et de la réduction des heures de travail, déjà en vigueur cette année 2014.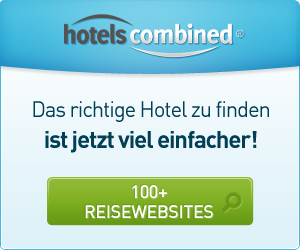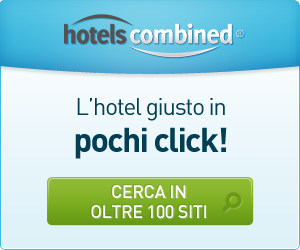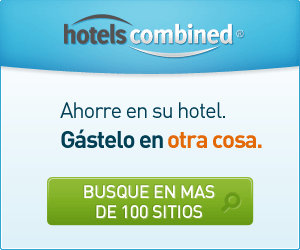 Hotels in Amsterdam-Centrum
Hotels in Nieuwmarkt Metro Station
Hotels in Amsterdam Centraal Railway Station
Hotels in Dam Square
Hotels in Red Light District
Hotels in Bloemenmarkt
Hotels in Rembrandtplein
Hotels in Leidseplein
Hotels in Paradiso
Hotels in Melkweg
Hotels in Rijksmuseum
Hotels in Van Gogh Museum
Hotels in Amsterdam Museum
Hotels in Vondelpark
Hotels in Sarphatipark
Hotels in Oude Pijp
Hotels in Nieuwe Pijp
Hotels in Albert Cuyp Market
Hotels in Jordaan
Hotels in Negen Straatjes
Hotels in Anne Frank House
Hotels in Brouwerij 't IJ
Hotels in World Fashion Centre
Hotels in Olympic Stadium
Pourquoi?
Le probleme est politique donc suceptible d'évoluer favorablement ou pas!
Dans le cadre d'une approche nationale avec un modéle du genre à décourager la consommation de drogues douces chez les élèves du secondaire, le gouvernement central des Pays-Bas ( Ivo Opstelten, ministre de la Sécurité et Justice ) a publié des critères concernant la distance minimale entre les coffeeshops et les écoles.
Actuellement, ces magasins ne peuvent pas être situés à moins de 250 mètres de distance de marche des écoles secondaires.
Le gouvernement veut, à terme, augmenter ce critère de distance à 350 mètres.Mais les municipalités actuelles ont une grande marge de liberté pour ajuster et appliquer les lignes directrices en fonction de leur propre situation de perspicacité et local. C'est toujours le maire de la municipalité qui décide.
Par exemple, La Haye utilise une exigence de 500 mètres, Rotterdam 200 / 250 mètres et Utrecht 250 mètres.

La ville d'Amsterdam s'oppose à toutes les exigences de distance, persuadée que celà ne sera pas efficace en tant que mesure préventive.
Mais le maire d'Amsterdam ainsi que les membres du conseil municipal sont particulièrement opposés au critère des 350 mètres, car cela entraînera la fermeture de coffeeshops 6 sur 10. Si trop nombreux commerces sont contraints de fermer, le commerce des drogues douces se déplacera vers les rues, la situation très tolérante de ces établissements est censée empêcher le retour du deal dans la rue. Donc retour à la case départ 40 ans en arriere.
à suivre…
UPDATE 1 AOUT 2014

November 1, 2012, 06:40
"Tourists are welcome in coffee shops"
AMSTERDAM – Tourists are welcome from 1 January in coffeeshops in Amsterdam. The new coalition of VVD and PvdA therefore offers space, said Mayor Eberhard van der Laan in Thursday's Volkskrant. The Agreement stipulates that the wietpas disappears and the municipalities have a key role in compliance.
Van der Laan said Minister Ivo Opstelten (security and justice) have promised that crime and nuisance component coffeeshops address and marijuana use among young people will continue to go.
The interim government would allow members only in Dutch coffeeshops. They had wietpas subscribe to get, but which disappears only. Customers of coffee shops will soon have an identity card or residence permit and a certificate of residence show to prove they live in the Netherlands.
Inspected shall be governed by the new coalition agreement "in consultation with" phases "of relief and municipalities" which is connected to the local coffee shop and security "that" custom "is provided. Such agreements allow coffee shops to Amsterdam to stay open to tourists, says Van der Laan.
Amsterdam has 220 coffee shops, a third of the total Netherlands. Of the seven million tourists injured, half a million visits a coffee.
1 novembre 2012, 06:40
"Les touristes sont les bienvenus dans les coffee shops"
AMSTERDAM – Les touristes sont les bienvenus à partir du 1er Janvier dans les coffeeshops à Amsterdam. La nouvelle coalition du VVD et PvdA offre donc l'espace, a déclaré le maire Eberhard van der Laan dans Volkskrant de jeudi. L'accord stipule que le wietpas disparaît et les municipalités ont un rôle clé dans la mise en conformité.
Van der Laan a déclaré le ministre Ivo Opstelten (sécurité et justice) ont promis que la criminalité et les nuisances composante coffeeshops adresse et la consommation de marijuana chez les jeunes va continuer à aller.
Le gouvernement intérimaire permettrait aux membres seulement dans les coffeeshops néerlandais. Ils avaient wietpas vous abonner pour recevoir, mais qui disparaît seulement. Les clients de coffee shops bientôt une carte d'identité ou permis de séjour et d'un certificat de résidence montrer pour prouver qu'ils vivent aux Pays-Bas.
Inspecté sont régies par le nouvel accord de coalition "en consultation avec les« phases »de soulagement et les municipalités" qui est connecté au café du coin et de la sécurité "que" sur mesure "est fourni. Ces accords permettent aux coffee shops d'Amsterdam à rester ouvert à touristes, dit Van der Laan.
Amsterdam compte 220 magasins de café, un tiers des Pays-Bas total. Sur les sept millions de touristes blessés, un demi-million de visites de café.

January 1 2013
https://www.facebook.com/amsterdamherald
http://www.targetmap.com/viewer.aspx?reportId=21509
Well over half of Dutch coffeeshops will continue to admit tourists from January 1 despite an official government ban on non-residents.
A survey by The Amsterdam Herald found more than a dozen municipalities are not planning to enforce the rule that customers must show evidence that they live in the Netherlands.
The mayor of Amsterdam, which has 220 coffeeshops – around one-third of the total – has already stated publicly that visitors will not be turned away.
Crucially, the municipalities planning to follow the capital's lead include most of those with 10 or more establishments, such as Rotterdam (43), Haarlem (16) and Utrecht (13).
Last year the Dutch government scrapped the controversial 'wietpas' law, which would have turned coffeeshops into private members' clubs, and replaced it with a more flexible residency rule.
But it also gave local authorities more leeway on enforcing the rule so that it is "consistent with local coffeeshop and safety policies".
Van der Laan said Amsterdam would not be actively checking that coffeeshop patrons are carrying a copy of their GBA – the document that shows they are on the council's residential register.
The 45 municipalities which responded to surveys by The Amsterdam Herald and Dutch public broadcaster NOS are responsible for licensing 472 of the estimated 650 coffeeshops in the Netherlands.
Of these, 376 are in municipalities which will not be actively enforcing the rule.
Many of the councils which said they would turn tourists away, such as Maastricht and Breda, are in the three southern provinces where the wietpas was piloted in May last year.
The map of coffeeshop policies throws up several anomalies. Arnhem and Nijmegen, adjacent cities in Gelderland, take directly contrary stances, the former admitting foreigners while the latter intends to refuse them.
Marc Josemans, chairman of the Maastricht Association of Official Coffeeshops, said the Dutch government's policy on coffeeshops was in disarray.
He said: "The chaos is complete. A large number of municipal councils don't want this.
"What we need is clarity. We have always said that the best thing would be not to have this rule at all, but what we can't have is a situation where one council says yes and the next council says no."
Josemans went to court earlier this month to challenge the government's right to keep foreigners out of coffeeshops. A judgment is expected in January.
Justice minister Ivo Opstelten, who introduced the wietpas law and its successor, insisted the policy would apply nationwide despite local councils' decisions to abstain.
"A council can say: we're going to focus on the opening hours of coffeeshops, closing coffeeshops, or the distance between coffeeshops and schools," he said. "But every council must draw up a plan. If they don't, we will be seeking answers."
Amsterdam Herald