coffeeshop map Rotterdam, Rotterdam coffeeshop map, Rotterdam coffee shop schedule,
best coffeeshop in Rotterdam, best coffee shop in Rotterdam, Rotterdam coffeeshop menu, carte coffeeshop rotterdam, rotterdam coffe shop, coffeeshop rotterdam map, coffee shop rotterdam horaire,
meilleur coffee shop rotterdam, best coffee shop rotterdam, coffee shop rotterdam menu
ROTTERDAM COFFEESHOPS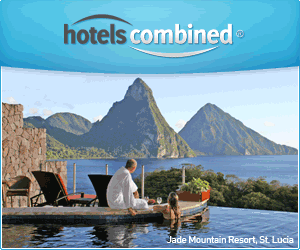 The Manhattan Hotel Rotterdam Center
Hotel One Rotterdam 4 Star
Very friendly staff, sparkling clean, modern room, wonderful breakfast and convenient location! ( 300 metres from Central Station ) Public car parking is possible in the vicinity of the hotel, at an additional charge.
Parking in Rotterdam
You want to park in Rotterdam? Throughout the center of Rotterdam is paid parking, on any day of the week. You can park at the Q-Park in Rotterdam.
Rotterdam has many events and attractions and thus attracts many people. In addition, there are many daily commuters to the port. Want to good parking in Rotterdam?
Q-Park car parks are conveniently located near the major crowd pullers in shopping areas and in the business center.
ROTTERDAM COFFEESHOPS 
You can buy one gram of marijuana for around € 5 / € 7 ( like White Widow or Thai ) Hash is slightly more expensive.

Note that you have to be 18+ and you will be asked for your ID before entering any shop. Buy your weed at a reliable coffee shop, not on the streets. Besides the fact that it's illegal to buy cannabis outside a coffee shop, you'll probably end up buying weed or hash of bad quality. You'll probably get a dry mouth from smoking so get a drink when you're thirsty. Don't smoke on an empty stomach.
When you start to feel bad just stay calm, sit down, and eat something sweet. You'll feel better within an hour or so. Be careful! Cannabis in the Netherlands has a lot of THC, which means it is pretty strong. Maybe stronger than you are used too…
Rotterdam is the largest city of the Netherlands after Amsterdam. Cheaper prices, large choices and less touristy, next the Belgian border ( Anvers Rotterdam about 100 kms. Full coffeeshops on Nieuwe Binnenweg ( city center Rotterdam) Only 7 coffeeshops in the city center are still allowed to stay open till midnight: Coffeeshop Pluto / Coffeeshop Sky / Coffeeshop The four / Coffeeshop Floors / Coffeeshop Centrum / Coffeeshop Witte de With / Coffeeshop The Reef / Coffeeshop Trefpunt  / Other more distant from downtown coffeeshops close at 10 P.M
Rotterdam est la plus grande ville des  Pays-Bas aprés Amsterdam.
Seulement 7 coffeeshops en centre ville sont encore autorisés à rester ouvert jusqu'à minuit:
Coffeeshop Pluto / Coffeeshop Sky /  Coffeeshop The four Floors / Coffeeshop Centrum / Coffeeshop Witte de With / Coffeeshop The Reef / Coffeeshop Trefpunt
Pas mal de choix en weed et hash a partir de 7€ / G. 
Les autres coffeeshops éloignés du centre  ferment à 22.00 H
Sweet Smoke 
Botersloot 7 / 't Trefpunt +++++ Good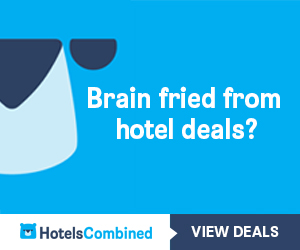 Oppert 1 / Reefer +++++ Good
Van Oldenbarneveltstraat 154 / Centrum
Eendrachtsweg 29 / The Four Floors
Witte de Withstraat 92 / Café Witte De With
1e Middellandstraat 10A / Mon Camarade
1e Middellandstraat 62 / Bellamy
Nieuwe Binnenweg 54 / Pluto +++++ Good / see updates Nieuwe Binnenweg 59 / Sky High +++++ Good

Nieuwe Binnenweg 181 / Nemo +++++ Good 
Openingstijden:
zondag t/m donderdag:
10:00 uur – 22:00 uur
vrijdag en zaterdag:
10:00 uur – 24:00 uur
archive / 90 kilos less drugs at coffeeshop Nemo than expected April 16, 2015
Police have not found 208 kilos of cannabis and hashish in coffee Nemo, but "only" 120 pounds. According to a report of the trial of the owner of Nemo by the municipality to make the closure reversed during the appeal proceedings. When the weight of 208 pounds was also the packaging of the drugs along weighed. "For some time a repository ' Furthermore, the report states that the drugs in a locked room on the second floor of the building at the Nieuwe Binnenweg layers. The coffee shop owner would have used the room for quite some time to save the drugs. From these stores stocked it both Nemo and coffee at The Reef Oppert, which is also owned by the owner of Nemo. That amount would be needed according to the lawyer to provide the patronage of cannabis products. 1000 customers per day Nemo and The Reef come daily between 800 and 1,000 customers per coffeeshop. Sales Nemo would be around 1 million per month. The amount of 120 pounds exceeds the maximum tolerated amount of one pound a coffee shop located at 119.5 pounds. The question is to what extent the much lower amount of drugs found than was initially reported influences the decision of Mayor Aboutaleb. The mayor, the owner decided to deny the permit to operate a final coffee shop in Rotterdam in the future. The shops of the owner of Nemo and The Reef would therefore may go no longer open. In other municipalities were coffee shops where there was a similar overshoot after a period of closure and reopening imposition of a fine. See updates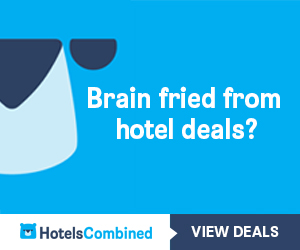 Nieuwe Binnenweg 345 / Smoker's Bar Cafe
Nieuwe Binnenweg 363 B / Out Of Time
Nieuwe Binnenweg 403 / Bob Marley 's
Gravendijkwal 138 / Amigo
Henegouwerlaan 73 / Sensi Smile
Claes de Vrieselaan 92 / 't Geeltje
Schietbaanlaan 62 / London
Joost van Geelstraat 69 / Seven Up +++++ Good
Tidemanstraat 1 / La Kasba
Heemraadstraat 37 / Ahllen
Schonebergerweg 35 / Miami
Vijverhofstraat 100 / Happy Roller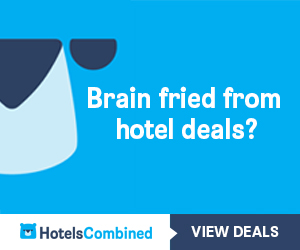 Tamboerstraat 42 / Rif
Chris Bennekerslaan 48  / Tuda-Fruta
1e Pijnackerstraat 118 / De Huyskamer
Stadhoudersweg 85 / Smoker's Bar ChillOut Lounge Chris
Oranjeboomstraat 257 / Ras Elma
Dordtselaan 10 / Inpetto
Sint Andriesstraat 20 / Ulus
Jasmijnstraat 62 / Kings Town
Sandelingplein 2 / Out of Time's Puck 
Hilledijk 281 / Barbaros
Slaghekstraat 58 / Challenger
De Grasspriet / Slaghekstraat 77
Slaghekstraat 90 / 1-2-3
Polderlaan 67 / Marrakech
Brielselaan 48 / Green Point
Bas Jungeriusstraat 161 / Charlois
Brielselaan 48/B / Maashaven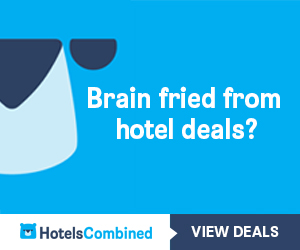 Carnisselaan 20 / Bilbao
Carnisselaan 36 / Sim
Wolphaertsbocht 281 / Countdown
Eksterstraat 16 / Sultan
TRAM BUS METRO ROTTERDAM The RET is the Rotterdam transport company and to travel with RET metros, trams and busses you need a OV chip card.
Available at sales points, top-up machines and information kiosks at the metro stations, the RET-Service Shop, post offices, Primera shops, Tabac & Gifts shops.
Prices: Unlimited travel for 1 day € 7 Unlimited travel for 2 days € 10.50 Unlimited travel for 3 days € 14 Travel pass for 1 hour € 3 Travel pass for 2 hours € 3.50 Travel pass for 2 x 1 hour € 6 Metro The Rotterdam metro network covers the greater Rotterdam area. There are five metro lines, each with its own colour, its own letter and the name of its terminal stations. That makes it easy to find which metro you need; all you have to do is remember the colour or letter and the terminal station of the line you want. This light rail connection runs between the city centres of The Hague, Rotterdam and Zoetermeer. It starts from and ends at Rotterdam Central Station. Times: Mon-Sat 5:30 am – 0:15 am / Sun 7:30 am – 0:15 am (times vary depending on the line).
Tram The tram lines that go through the city centre are 4, 7, 8, 20, 21, 23, 24 and 25. All the trams stop at Central Station. Times: Mon-Sat 5:00 am – 0:30 am / Sun 7:00 am – 0:30 am (times vary depending on the line).
BOB-bus At night you can travel in Rotterdam by RET BOB bus. The BOB busses are available on Thursday, Friday and Saturday and depart near popular nightlife locations. The BOB bus tickets cost €5.50 for a one-way trip. 
Bud Haze
Booking Dutch Hotels 
Coffeeshopamsterdam.net