Airport shuttle from Eindhoven to Amsterdam 

For passengers who arrive at Eindhoven airport, there are many choices to reach the city center of Amsterdam: bus, taxi or private minibus. Take the bus turns out the most convenient option, fast and above all cheaper


L'AÉROPORT DE EINDHOVEN est situé au sud des Pays Bas, à environ 100 km d'Amsterdam.

L'aéroport est une excellente alternative à l'aéroport international de Amsterdam Schiphol et propose une gamme intéressante de vols et destinations low cost
Booking Dutch Hotels

has built the world's leading hotel price comparison search engine featuring over 2,500,000 hotel deals in 50,000 destinations

Airport Rotterdam


Autre solution, Rotterdam. Environ 60 kms du centre ville Amsterdam
Rotterdam The Hague airport (RTM)
Rotterdam airport transport options
2015 prices www.ns.nl/en/travellers/home
Local RET bus 33 to Rotterdam Central station (€3 single, up to 6x hourly).
Local RET bus 50 to Meijersplein then Metro line E to The Hague (€3 single, 2x hourly)
Intercity or Intercity Direct train from Rotterdam to Amsterdam Central (€14.80 single, €1 extra for disposable tickets, Intercity Direct supplement €2.30, run regularly all day)
Find hotels by country at Booking Dutch Hotels – Price Comparison Service. We search top hotels websites and instantly return the lowest prices and largest choice of hotels
Online Booking Hotels & Hostels around the world
Special Amsterdam Coffeeshops. Only The Best!
www.coffeeshopamsterdam.net
The bus transfer: the economical solution

Several companies provide bus transfer from Eindhoven Airport to the city center of Amsterdam via Utrecht.
A single ticket costs around 22.50 euros and 38.50 euros return.
The daily frequency of the shuttle varies between 4-7 bus.
The journey time is 1 hour 45 minutes for a distance of about 100 kilometers.
Recommended to reach the bus stop about fifteen minutes before departure.
Some practical information for the bus:
Travelers who opt for the bus transfer from the airport Eindhoven can do online booking 24 hours before departure.
It is also possible to buy tickets to the judgment of bus.
Il is helpful to know that several low-cost airlines serve the airport with Ryanair, CityJet, Transavia and Wizzair. The Eindhoven airport is connected to several major cities in France, including Marseille and Nice-Côte d'Azur.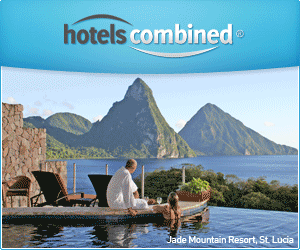 Aéroport et navette depuis Eindhoven vers Amsterdam
Pour les passagers qui débarquent à l'aéroport Eindhoven, il existe plusieurs choix pour rejoindre le centre-ville d'Amsterdam : le bus, le taxi privé ou le minibus.
Prendre le bus s'avère l'option la plus pratique, rapide et surtout le moins couteux.
Le transfert en bus : la solution économique
Plusieurs compagnies assurent le transfert en bus au départ de l'aéroport Eindhoven vers le centre-ville d'Amsterdam en passant par Utrecht.
L'aller simple coûte environ 22.50 euros, et l'aller-retour 38.50 euros.
La fréquence quotidienne de la navette varie entre 4 à 7 bus.
La durée du trajet est de 1 h 45 mn pour une distance d'environ 100 kilomètres.
Rejoindre l'arrêt du bus une quinzaine de minutes avant le départ.
Quelques informations pratiques pour prendre le bus :
Les voyageurs qui optent pour le transfert en bus au départ de l'aéroport Eindhoven peuvent faire la réservation en ligne 24 heures avant le départ. .
Il est également possible d'acheter les billets à l'arrêt du bus.
Il est utile de savoir que plusieurs compagnies low cost desservent cet aéroport dont Ryanair, Cityjet, Transavia et Wizzair. L' aéroport Eindhoven est en liaison avec plusieurs grandes villes de France, notamment Marseille et Nice-Côte d'Azur.

Si vous venez en voiture à Amsterdam

P+R ArenA Transferium Burgemeester Stramanweg 130, 1101 EP Amsterdam; at the Ajax ArenA stadium, capacity: 500, at freeways A9 and A2, exit Transferium; take either the train or the metro from Bijlmer station into the city, metro lines 54, 50.
P+R Bos en Lommer Leeuwendalersweg 23b, 1055 JE Amsterdam, near the S104 exit from the A10 ring road. This car park is open from 7 am to 10 pm. You may leave the lot with your car at any time 24/7; take tram 14; bus 15, 21, 80, 82, 247, 315, 352 and metro 50 into the city centre of Amsterdam.
Stadion (Olympic Stadium) Olympisch Stadion 44, 1076 DE Amsterdam; capacity: 250; located at ring road the A10, exit S108; take tram 16, 24 into the city centre, this parking lot also has free bicycles to for you to use (up to two bikes per car ? your ID will be required).
P+R Sloterdijk Piarcoplein 1, 1043 DW Amsterdam, at Sloterdijk train station, capacity: 200; freeway A10 exit S102; take the train from the Sloterdijk station, metro 50, bus 48, tram 12; this parking lot has also free bicycles to lend (up to two bikes per car ? your ID will be required).
P+R Zeeburg Zuiderzeeweg 46 1095 KJ Amsterdam; at Piet Heintunnel, capacity:250, from A10 exit S114, take tram: 26, bus 37, 245. into the city centre of Amsterdam